Business Management,
Daily Business, Payroll,
Tax Services, Financials,
& Specialty Services

We focus on your
administrative details
so you can focus
on growing your business!

Direct Deposits & Checks
E-Verify
Automatic Payroll
Electronic Filing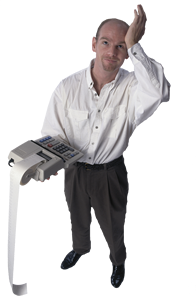 Spending too much time in the office handling bookkeeping, payroll and month-end administration? Experiencing cash flow problems?
Streamline your operation by outsourcing! Businesses that streamline administration increase the value of the business by 8%.
Simplified Bookkeeping, Inc. will handle your bookkeeping, payroll tax, and income tax preparation services.
With 20+ years experience and expertise in the most popular bookkeeping software, it allows us to eliminate your financial confusion. We do all the office work in order for you to run your business. Seamlessly!
Focus on your business . . . the one at which you are the expert!