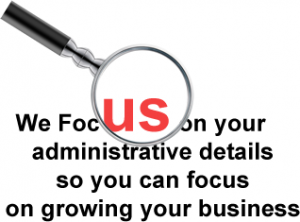 Hours: Monday thru Friday




8:30 am to 4:30 pm
What we do . . . . 
We enable you to focus on the business you've created. We specialize in providing bookkeeping, payroll tax, and income tax preparation services for the small business, self-employed or the individual.
How we do it . . .
We use the most up-to-date software to manage your data. All information can be submitted to us electronically. We offer you the option to work toward a paperless admin office. All current and archived information securely stored and backed up at a location remote from your main facility.
Why use our Services?
With expert knowledge of accounting software and 20 years of experience allows us to manage all of the administrative functions of your business:
Start-up and Advisory Services
Day-to-day Entries
Inventory Control
Accounts Receivable & Payable
Payroll Management
Financial Statements
Tax Filings
Audits